schöne Blumen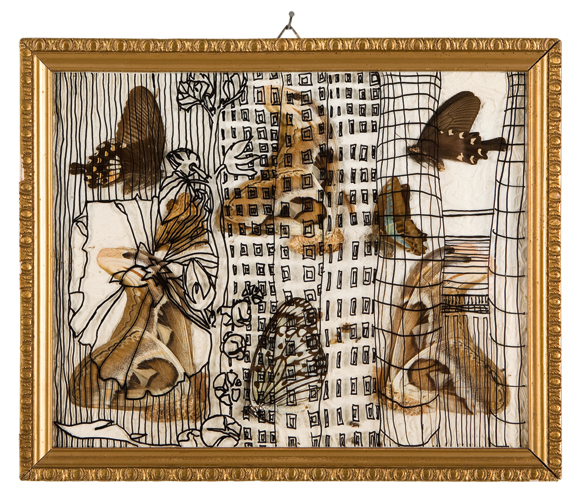 Prächtige tropische Schmetterlinge, gesammelt von einem Verwandten des Lebensgefährten einer Verwandten. Er ist Missionar gewesen in Asien. Ein Vorhang hat sich darin gespiegelt und eine Blume.

Zeichnung, 2008
Schmetterlinge, Glas, Tapete,
Holzrahmen, Lackfarbe
32 × 26 cm

Magnificent tropical butterflies collected by a relative of the partner of a relative who was a missionary in Asia. Reflections of a curtain and a flower are seen.

Drawing, 2008
Butterflies, glass, wallpaper,
wooden frame, gloss paint
12.6 × 10.2 in.