One Night Stand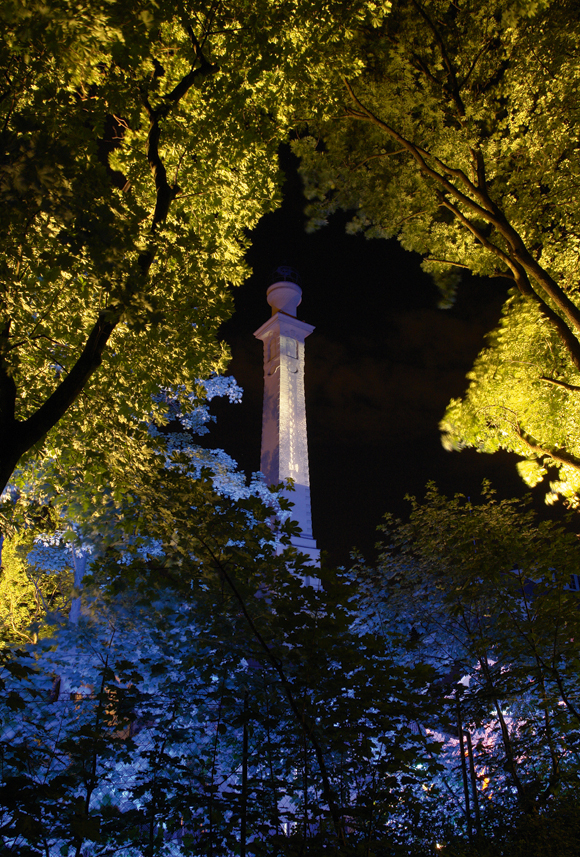 Projektion für eine Nacht auf einen Turm. Die Vergrößerung einer relativ kleinen Zeichnung, etwas sehr Privatem, auf einen allseits sichtbaren Ort im öffentlichen Raum. Die Vorstellung von einer Person, abgeschottet vom Rest der Welt, die in einem Turm sitzt (im Märchen singt sie dort), während draußen ein Fest stattfindet. Der Versuch der Kontaktaufnahme mit der Außenwelt durch die künstlerische Arbeit.

Installation, 2008
Lichtprojektion auf einen Turm
Glasdia, Gobowerfer
Maße Projektion ca. 9 × 3 m

Projection onto a tower for one night. A relatively small drawing, something very private, is enlarged and displayed at a public location visible from all sides. The image presents a person cut off from the rest of the world, sitting in a tower (she sings there in the fairystory) while celebrations take place outside. The attempt to make contact with the outside world through art.

Installation, 2008
Lightprojecion on a tower
Glass gobo, gobo projector
Size projection approximately
354.3 × 118.1 in.