Netz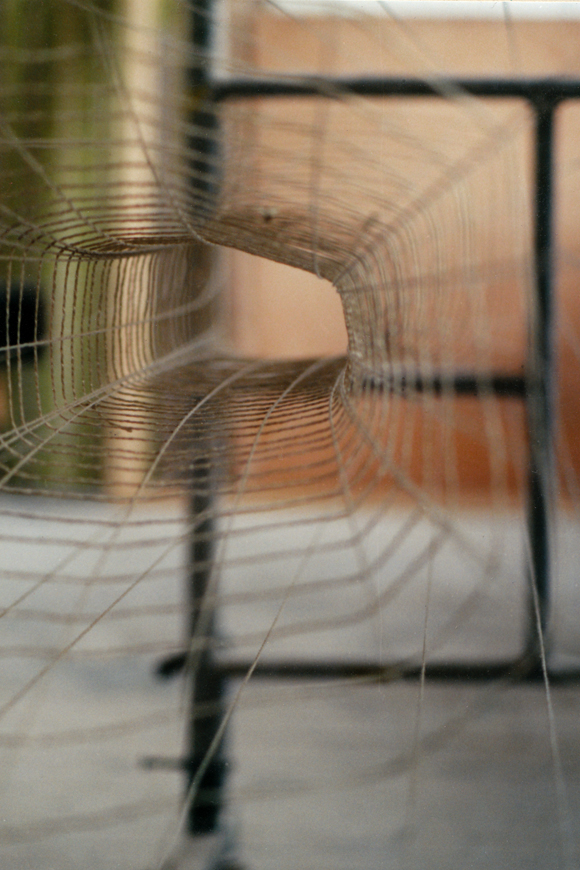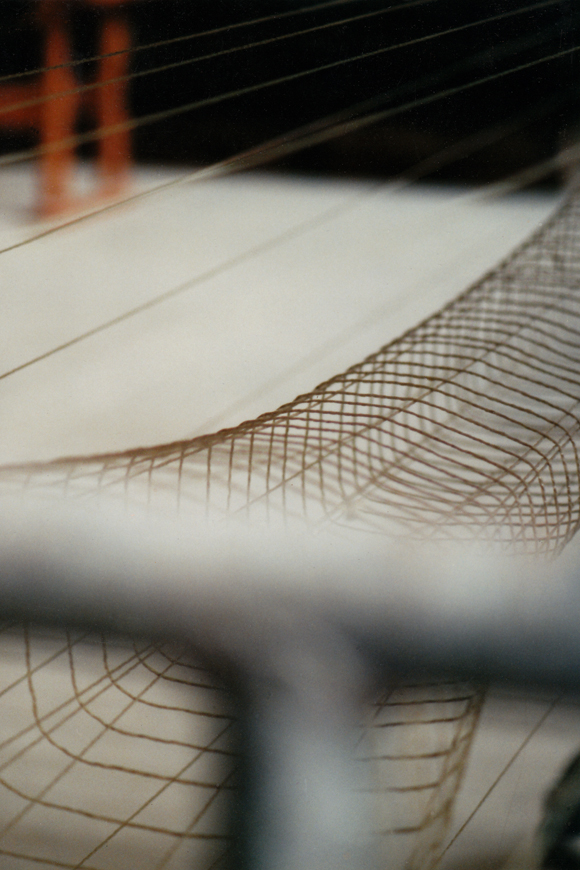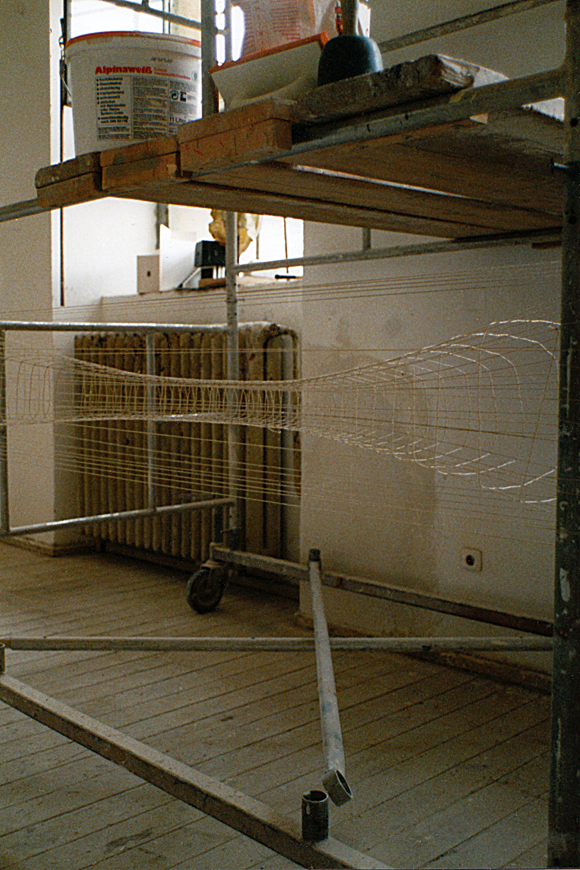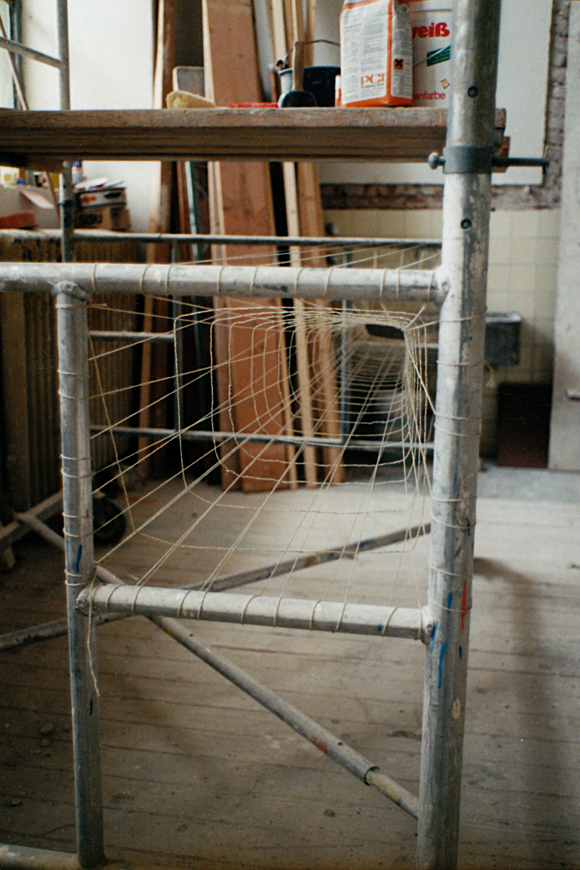 In ein sich bereits im Raum befindendes Gerüst wird ein Netz gewebt, welches für ein paar Tage dort hängen bleibt und dann wieder entfernt wird. Ein schneller Eingriff, der den Ort für kurze Zeit kommentiert.

Installation, 2000
Paketschnur
250 × 50 × 50 cm

A mesh is woven in a framework already in position in a room. The mesh hangs there for a few days and is then removed. A rapid intrusion providing a brief comment on the location.

Installation, 2000
Parcel string
98.4 × 19.7 × 19.7 in.