Bett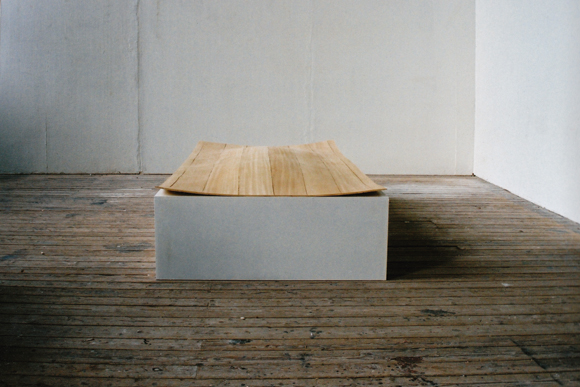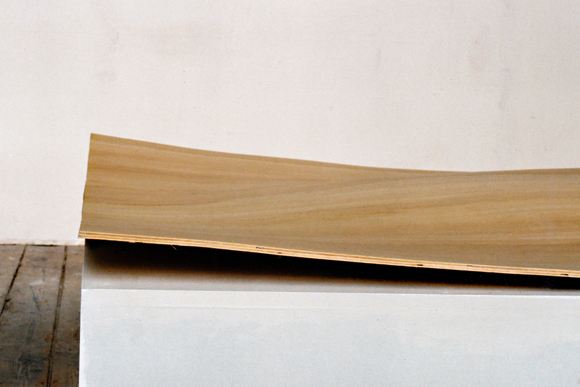 Die Angst, dass, wenn man einschläft, man nicht mehr aufwacht. Etwas geschieht nachts, worüber man keine Kontrolle hat. Etwas zeigt sich, was man nicht sehen will oder man will es sehen und kann nicht. Irgendein Vertrauen muss ja da sein, sonst würde man nicht einschlafen.
Es scheint einem egal zu sein, ob man wieder aufwacht.

Skulptur, 2003
Furnierholz, Hautleim, Spanplatte, Lack
100 × 200 × 60 cm

The fear that when we fall asleep we may never wake up again. Something happens at night that is beyond our control. Something appears that we do not want to see, or we want to see it and cannot. Some form of trust must be there, otherwise we would never fall asleep. We seem to be indifferent to whether we will ever wake again.

Sculpture, 2003
Wood veneer, hide glue, chipboard, acrylic paint
39.4 × 78.7 × 27.6 in.